You can call me either Kiwi or Lexi, I answer to both xD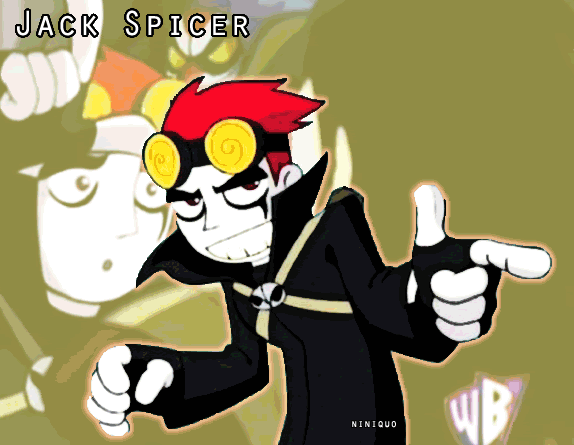 JACK SPICER QUEEN



Hello there, Fellow Deviant! First off, thank you for visiting my page! It means a lot!

Let me introduce myself. I'm Lexi Krainiak, just an abnormal 19 year old girl who loves drawing and watching cartoons/animes. My favorite cartoon of them all (which there are a LOT~) is Xiaolin Showdown! It's an amazing show! It's practically my life!



My favorite cartoon character of them all...hmm...who would that be? Well, My favorite character in none other than the most awesome, hilarious, sexy, and just the best guy ever, Jack Spicer~!







This guy is my pride and joy. He's the only character out of many, MANY characters that is just perfect in my eyes. He's the reason I even got into this awesome fandom, and I'm in loveeee with him~

So, be warned. I talk about him A LOTTTTT.

I'll be friends with pretty much anyone, as long as you're nice to me. But if you treat me like shit, you'll get treated like shit back. End of story. (Also, another note, I cuss a lot. Bad habit of mine.)

Welp, I don't wanna bore you with my lifestory. So, if you want to get to know me more, send me a comment or a note and we can chat!~

Thank you for checking out my page~